Six Steps Towards an Effective Career Transition
Transition Careers Successfully
A well-respected in his field is retiring from one industry and transitioning towards something new. His announcement came as a shock to colleagues, friends, and family. His work, research, and overall mentorship impacted diverse groups of people throughout the city and around the globe. But his decision isn't something that started when his news was made public. It was an idea that began months before it ever became official.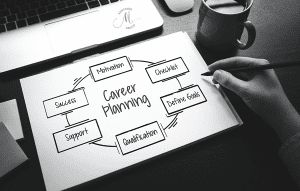 Here are a few steps he took that may help you consider your own career transition.
He gave himself permission to move forward. Change can be difficult for both you and the people around you.  If you've built a solid reputation of being an expert in your space, it takes courage to venture into something different. The fear of disappointing people who are accustomed to you being a part of their journey is a reality. That alone makes it easier to remain seated instead of taking the initiative.
He took the time to consider what he had accomplished and what he wanted to see himself invested in between now and retirement. Each time I've had the opportunity to guide someone through the beginning stages of a career transition it started with a career strategy session. It is a fantastic tool that provides a broader understanding of professional strengths, weaknesses, opportunities, and threats with a critical focus on transferrable skills and opportunities.
He gave credit where credit was due. Before he ever became a trusted advisor, he was mentored. Mentorship is how deep-rooted knowledge is passed down from one person to the next. Seeking and finding leaders that are willing to invest in your progress can be a game-changer for your career in numerous ways.
He heavily researched the opportunities he was most interested in and created a value proposition statement for his resume and supporting career marketing documents. This statement became the foundation for articulating his expertise to prospective employers.
He conducted some informational interviews. An informational interview is a mock interview with a trusted and admired professional working in a field or company that interests you. In a Harvard Business Review, John Lees says, "Informational interviews are beneficial in multiple ways. They provide a way to "test your assumptions" about your understanding of a position or company. They are also a great way to get yourself known in the hidden job market."
He created a job searching strategy with resume distribution services to network and built relationships with executive recruiters in his new industry. This tool became a crucial factor in identifying positions aligned with his vision, goals, job location, and salary expectations.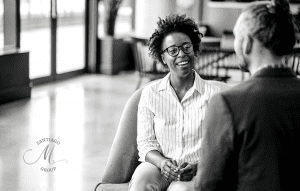 If you need guidance with one or more of these career transition strategies, we're here to help. Already an M. Santiago Group client and need to re-target your existing resume? Let's chat!