A Guide to Searching for a New Job During the Holidays
Holiday Job Searching
A senior analyst, a C-suite executive, and a project manager lost their jobs within the last few weeks. Neither of them was surprised, but they were disappointed that this happened during the holidays. "New beginnings are often disguised as painful endings." – Lao Tzu. There's something to be said about that. Many of you can relate to this and maybe wonder what is next and how to find your next role effectively. Some of you may also be tired of the environment and circumstances you see yourself in and are looking for new opportunities. Either way, here are a few strategies to ponder as you search for a new job.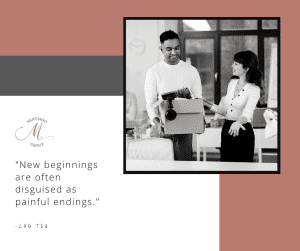 Your Severance Package
Evaluate and negotiate your severance package by asking for the following additional items:
Extend your health benefits. If you have any ongoing health issues or paying for insurance on your own is expensive, this could be a valuable benefit to keep.
Ask for recommendations or testimonials. Recommendations affirm your skills and can be leveraged on your reference page or cover letter.
Mention Consulting Gigs. Down the road, your company may need extra assistance on a large project or someone to fill in the gap when someone is on an extended leave. Mention the fact that you would like to be considered for these types of opportunities, and they may consider bringing you on for project-based work.
Inquire about outplacement services. Career transition services or outplacement services are coaching programs that assist laid-off employees with career marketing documents and coaching. The employer pays for these services. Companies often use large national firms, but you can usually ask for a cash alternative and find your own resume writer.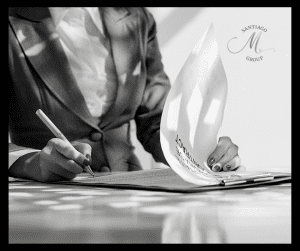 The Hidden Job Market and Your Search Strategy
Once your resume and career marketing documents are complete, consider conducting a proactive job search. Start by identifying your target companies. Ideally, these should be organizations that are working on issues that matter to you. Keep in mind that online job searches are typically successful only 15-20% of the time, so you have to incorporate other strategies for job searching. The world has changed in so many ways. Whether you live in Lisbon, Montreal, or Chicago, working remotely with a high degree of flexibility is now an option for many people. Here are a few hidden job markets to consider.
Check out companies that you have interviewed with in the past. If you were close to getting a job there, you can go back and see if the company has any current openings. They may be glad to re-consider you.
Reach out to previous managers and co-workers. Past employers already know your worth, making it easier to recommend you to others.
Look into non-profit organizations. NPOs often have hidden opportunities and value talent from any industry to help with management, marketing, donor development, and consulting.
Stay aware of companies opening locations in your area. Corporate relocations often bring new job opportunities. Develop a strategy for connecting with HR as an early applicant.
Networking and relationship-building can be critical factors in any successful job search. The same can be said for connecting with recruiters to find positions aligned with your vision, goals, location, and salary expectations.
Consider executive resume distribution services. This type of service places your resume into the hands of select recruiters and private equity firms who are looking to hire for your skillset.
LinkedIn is a great way to find job opportunities. It is one of the most powerful networking tools you can implement in your job search. You can directly identify critical individuals from your targeted companies and initiate contact with each one. Doing so can support you in positioning yourself as an applicant of choice (both passively and actively) for current and upcoming job openings.
As you reflect on 2021 and plan for the coming year, I pray that the right opportunities present themselves and that the new year is joy-filled with exciting new beginnings.