Board Appointments and Career Advancement
As I continue to guide busy professionals and leaders with resumes, bios, and other career marketing documents, the topic of seeking a board position has come up often. Some feel as though they have valuable expertise to contribute to a worthy cause, while others have been caught off guard after being recruited to consider serving in that capacity. 
Two professionals come to mind as I think about this topic. Kayla, a senior vice president in the banking industry, attends numerous philanthropic events. Because of her involvement, local nonprofit organizations have approached her about filling vacant board positions. In the past, she felt like she was too busy to take on something so time-consuming, but now she has the time but doesn't know where to start in seeking the right opportunity. 
Stephen managed mid-market sales in the UK for a large corporation. 
Like Kayla, he is passionate about giving back to his community and knows that his business development skills can be leveraged to strengthen a nonprofit development team with their donor and partner acquisition goals. Each individual has a unique set of skills that can impact both growing and established charities. If you can relate to either scenario and are considering serving in this capacity, here are a few things to consider.
The Benefits of Sitting on a Board
Board membership shows that an organization is entrusting you with a prominent and high-impact role. It is a public endorsement of your skills and can solidify you as an expert in your field.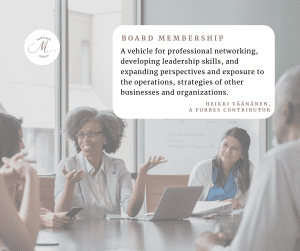 Heikki Väänänen, a Forbes contributor in The Benefits Of Sitting On A Company's Board, lists board membership as a vehicle for professional networking, developing leadership skills, and expanding perspectives and exposure to the operations, strategies of other businesses and organizations as a few examples.
Serving on a board can allow you to observe how others troubleshoot issues and strengthen your skills in project management, long-term strategic planning, risk management, and fiscal oversight. In addition to this, being such an integral member of a nonprofit organization broadens your network. According to Väänänen, working side-by-side with cohorts forges strong bonds and connections, cultivating true friendships, teamwork, collaboration, and partnerships.
As a former nonprofit executive director, we identified and vetted board members in various ways, both online and offline, but it always started with considering how each individual could become a true asset to the mission. One way to do that was by looking at the candidate's resume or bio. David Schwarz, CEO of Board Appointment, The UK's leading board advertising, and non-executive career support firm, says the following when asked about having a strong resume or CV for board opportunities. "Sooner or later, whether as part of a formal or informal process, you will be asked for your CV. So it must be compelling and provide confidence to the reader (and whomever they send it to) that you have the skills and experience they require to appoint you."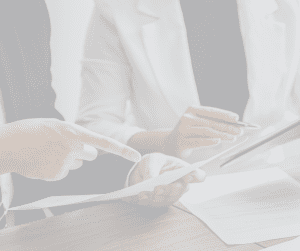 If you need guidance on structuring your resume and bio for board appointments and support in finding new board opportunities, let's chat.