Should You Go Back To Work In The Office? Pros and Cons
"My boss wants me back to work in the office within 30 days, but I'd rather continue working from my home office." "My employer is considering moving all non-vaccinated personnel to a different location within our office building. I don't want to move. Can't I just continue working from home?"
According to Pew Research, prior to the pandemic, only 7% of employees nationwide were given the opportunity to telecommute, but now, many professionals are working from home and genuinely enjoying all the benefits of this opportunity.
WeWork and Workplace Intelligence survey suggests employees want flexibility so much that they'd be willing to give up some of the most valuable benefits and perks they receive from their employer. In fact, 75% would give up at least one benefit or perk, including healthcare coverage, cash bonuses, and paid time off, for the freedom to choose their work environment. If you can relate and are interested in a permanent remote position, here are a few steps to take.
Be Honest with Yourself  
Evaluate yourself by asking a few simple questions. Being honest with yourself can assist you in making the right decision about your environmental needs.
Do you need the collaborative environment that seeing and interacting with colleagues and leadership provides?
Do you get distracted by the needs of family members and incomplete home projects?
Can you achieve the same level of productivity at home?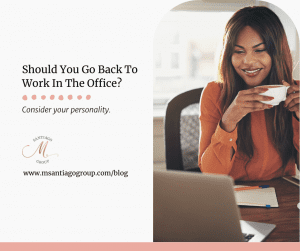 Consider the Pros & Cons  
While telecommuting may not be for everyone, I believe a successful work-from-home situation boils down to your personality, your ability to manage your time, and your communication skills. Make a list of pros & cons for yourself, but here are a few to consider.
Pros  
For some professionals, working from home opens the possibility of achieving more during the workweek. Commuting times can be used for fitness endeavors, cooking meals, spending time with children, and more.
Eliminating a long commute clearly saves money. Global Workplace Analytics estimated people could save, on average, $2,000 to $6,500 every year by not spending on things like gasoline and daycare.
Cons  
A decrease in the constant colleague interactions diminish networking possibilities that could lead to future professional projects or new job opportunities.
Working at home does not always provide people with a work/life balance as home offices may be multi-use rooms. When you commute to an office, it is not the same space that you utilize to unwind, providing you with a separation between your personal activities and your work projects.
Just Ask  
If a virtual office is what you seek, it's okay to ask for what you need. Some employers offer telecommuting opportunities to high performers that meet sales and customer service objectives. If you have been achieving or exceeding company objectives throughout the pandemic and have proven that you can successfully work from home, it's worth approaching leadership about this as a permanent solution. For those of you who are getting some pushback, ask for two days in the office and three days at home. Some organizations like this type of flex schedule while others have been utilizing an incentive-based approach to telecommuting for years—and it's been a win-win for everyone.
Explore Your Options  
If your employer is serious about employees getting back to the office and you are just as adamant about working from home, get your career marketing documents ready and start looking. It has been said that there's a wave of employee resignations coming. 41% of workers globally are thinking about handing in their notice, according to a new Microsoft survey. According to my mentors and colleagues at Career Directors International, "Workers have had more than a year to reconsider work-life balance or career paths, and as the world opens back up, many of them will give their two weeks' notice and make those changes they've been dreaming about."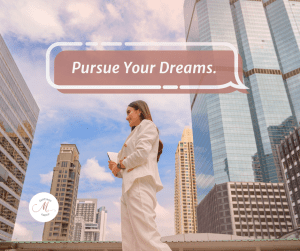 So, what does that mean for you? Jobs are opening everywhere, and companies are trying to identify new ways to attract professionals. Remote positions have expanded nationwide, providing you with the opportunity to search in locations that you may not have previously considered. Theodore Roosevelt said, "In any moment of decision, the best thing you can do is the right thing, the next best thing is the wrong thing, and the worst thing you can do is nothing."