Navigating the World of Recruiters: Contingency vs. Retained
There are a variety of reasons I get approached about resume services. Some people are actively job searching, others are being recruited and need to present an updated resume, and many are being proactive so that they are ready when the right opportunity presents itself. As more and more people are seeking opportunities, I've had several recent conversations about utilizing recruiters as well as the need for a cover letter. Whether you are in the midst of a job search or just getting started, below are a couple of quick strategies to consider.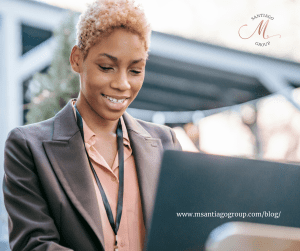 What's the Difference Between Contingency and Retained Recruiters?
First of all, it's essential to understand the two main types of recruiters. Contingency recruiters are only paid after successfully finding a candidate that accepts a job offer. Retained recruiters charge an upfront fee to conduct a search. They operate on an exclusive basis since the job will only be filled through one recruitment company. This person's goal is to present a short list of top-quality candidates that have the ideal skillsets for the role. 
Retaining M. Santiago Group to provide resume distribution services is a great tool that can be leveraged to bolster your job search. With the right approach, you can improve your chances of getting interview requests by building connections with top recruiters, headhunters, and executive search firms throughout the United States and Canada.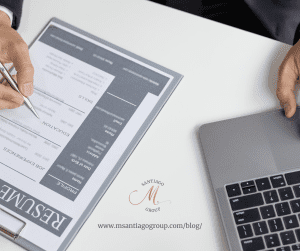 Do I Need a Cover Letter?
Your cover letter plays an important role in a successful and expedited job search. It's simply a short yet impactful way of introducing yourself and articulating why you are a good fit for the role that you are interested in. Ideally, it should be short, to the point, and targeted toward a specific role. According to Joyce Lain Kennedy, author of numerous career publications including Cover Letter for Dummies: "The resume focuses on you and the past. The cover letter focuses on the employer and the future…" 
Need some guidance with structuring an impactful cover letter, updating your resume, or distributing your documents to high-level recruiters? Let's start the conversation.