The Balance Between You and Your Career
When I ask my c-suite clients what they are looking for in the next season of their careers, the comment I hear most is work-life balance. People generally desire to work to live versus living to work and want their employers to give them the freedom and space to navigate between their personal and professional lives. As you strive for a more balanced life, here are a few suggestions to ponder.
Identify what a successful balance looks like for you. Then set boundaries to protect what you value. Here are a few ways to accomplish this.
Select a company that champions similar values. 

Establish boundaries on all work-related communication and projects outside your regular business hours.

Acknowledge the fact that you may not accomplish everything in one day. Small investments in critical areas can make a tremendous difference.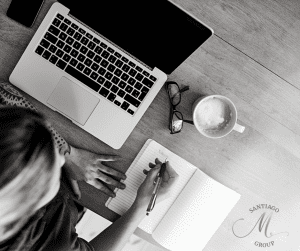 If you are a c-suite leader, how can you contribute to a more balanced environment? We each have a unique set of circumstances, and our viewpoints and needs vary based on roles, business demands, gender, and personal life structures. Contributing to a corporate culture that acknowledges and implements inclusive work-life balance structures can positively impact the teams you lead, yielding increased performance.
For career development guidance and help to restructure your resume distribution services, contact me to learn more!