Several Job Interviews and No Offers 
Several Job Interviews and No Offers 
I received a call from a Director of Operations who had been through job interviews several times with no offer. He wondered if he needed a resume update, and I wondered if he needed some senior-level interview coaching. If you can relate to this scenario, start with evaluating your career marketing documents, including your resume, cover letter, and branded reference page to ensure they convey your career narrative and selected accomplishments. Then, assess your LinkedIn profile for branded content, strategic alliances, and relevant connections with industry-specific groups. 
What To Consider
Your resume and other supporting documents are incredibly important to get you noticed. Before sitting in front of a hiring committee, you should consider how you can meet the needs of the hiring organization. Then deliver a compelling presentation of how you can meet the needs of the hiring organization. Here are a few additional items to consider and demonstrate during job interviews. 
A unique brand and an ability to clearly define, convey and reinforce their brand. 

An engaging story that showcases you as a professional and the skills you bring to the new organization. 

An array of technical proficiencies 

Quantifiable examples of transformational leadership. 

A passion for community engagement. 

Confidence and executive presence when delivering content. 

Morals and values that align with the culture of the company and its clients.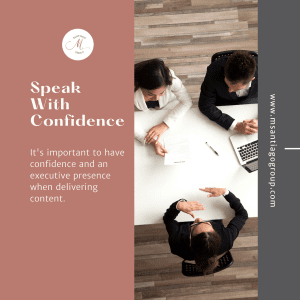 Post-Interview Steps 
Most professionals understand the importance of sending a thank you note, but in addition to reiterating your value in that manner, prepare your references before sending your branded reference page. References typically have a greater impact than any piece of information we can give a potential employer because it comes from a third-party perspective, which legitimizes you and authenticates what you are communicating. Therefore, it is incredibly important to communicate with your references about the role(s) that you are applying for and/or the areas that you would like to focus on in the next phase of your career. You may collect references from a variety of people including: 
Former supervisors 

Fellow Members of Associations and Boards 

Clients 

Association Members 
Preparing References 
You might need to take an active role by giving your potential references two or three items to focus on. Of course, those two or three things should be in sync with the kind of position you are focused on. For example, if you are interested in a Senior VP Operations role, you may ask your references to comment on the following strengths: 
Capabilities as a leader. 

Aptitude for achieving fiscal and organizational goals. 

Ability to analyze current operations and pioneer long-term growth plans. 
Get Ready with a Mock Interview Session 
A mock interview will not only set you up for success by providing you with even more in-depth knowledge of how to set yourself apart but provide you with the tools to respond to situational questions, virtual interviews, salary negotiating, and more. If you are looking for more guidance, reach out for a mock interview!