Key Insights Into What Hiring Managers Look For
My Meeting With Hiring Managers
I recently had a meeting with hiring managers from a few large organizations. We talked specifically about resume styles and interview questions. Here are some of the key insights that I noted for you as you navigate through the complexities of
resume writing
, job searching, and interviewing.
The Competitive Nature of the Job Market
The job market is even more competitive than it has been in quite some time. In the past, 5-10 resumes may have been given the nod of approval after being evaluated by HR professionals. Today, more than double the amount of applications are being considered for just one position.
If you are a job seeker that feels overwhelmed by the process of landing a new job, that doesn't seem like good news, but I believe there's a position for you if you remain committed to the process. We can't change the competitive nature of today's job market, but we can sit down together and develop a blueprint for targeting numerous types of positions and broaden your reach.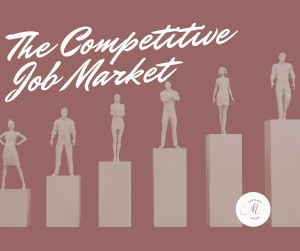 Your Resume Is A Standard Template That Doesn't Stand Out
Many applicants are still utilizing standard resume templates and the ones that stand out are sharp, compelling, and creative without going overboard.
Several months ago, I created a suite of styles that can be customized to spotlight your achievements and I'm continually working on creating more designs to meet the needs of professionals who are excited about the next chapter of their careers. If I've helped you in the past and your resume simply needs a remodel, let's chat.
Develop Your Responses To Respond To Situational Interview Questions
Hiring managers are looking for confident and creative responses to situational interview questions. 
So, how do you respond without oversharing and what do some of those questions look like? A mock interview session can guide you through questions and great answers, but here are a few examples:
Tell us about a time that you were unable to deliver a project on time.
Describe your leadership style and also tell us how would you like to be led by your superior?
Tell us about a time that you failed as a leader and what did you do to turn the situation around?
Tell us about your proudest professional accomplishment?
These types of questions can often be nerve-wracking. Talking through these, developing your answers, and mocking it out are all keys to successfully navigating through the process. If you need help, feel free to
contact me
!
If you're not sure where to start, let's start with a phone call or a visit to my social media pages packed with valuable content, encouragement, and ongoing support!